The Purist Retreat & Spa. A majestic seafront hotel.
A new landmark. The start of a new cycle.
Read more
Less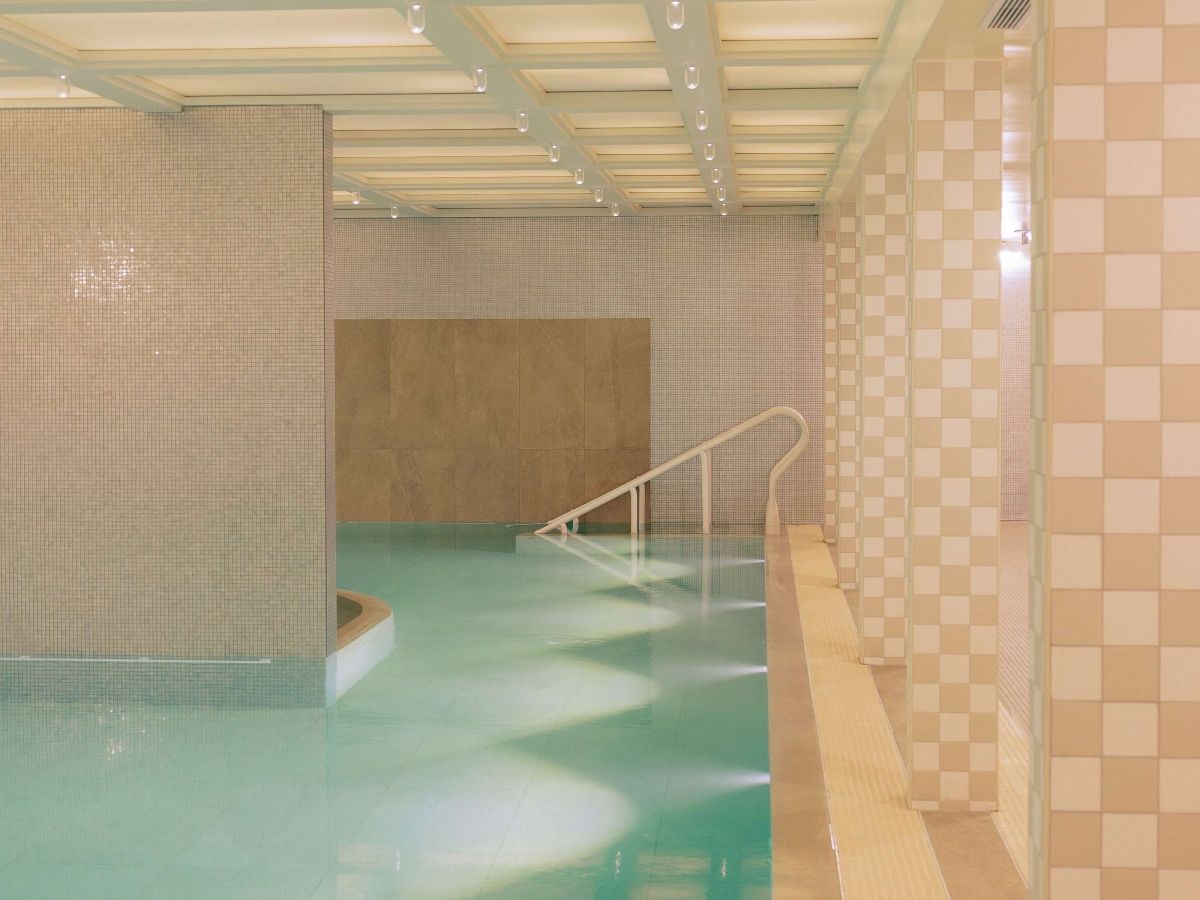 The metamorphosis
The rebirth of the spa is the work of a duo formed for the occasion: Elsa Joseph and YLC. Studio. Both specialize in demanding, high-end projects.
Elsa Joseph has revisited, restructured and completely rebuilt what we knew of the original Cures Marines institute. She has given new functionalities to the 3 levels that make up this veritable House of Wellbeing. The most impressive is the creation of a seawater pool in place of the two original basins, with a central jacuzzi, its balneo areas and swimming corridor.
The other shaped the diamond, bringing art direction, design and exalted delicacy. With its innate taste for natural, ancestral materials, YLC Studio sought to awaken the senses of future visitors by playing with light, materials, finishes, fragrances and atmosphere.
The result? A new expression of the soul of Cures Marines, extraordinary refinement, top-of-the-range scenography in every space, every décor, every object.
A new setting. New emotions.
More details
Less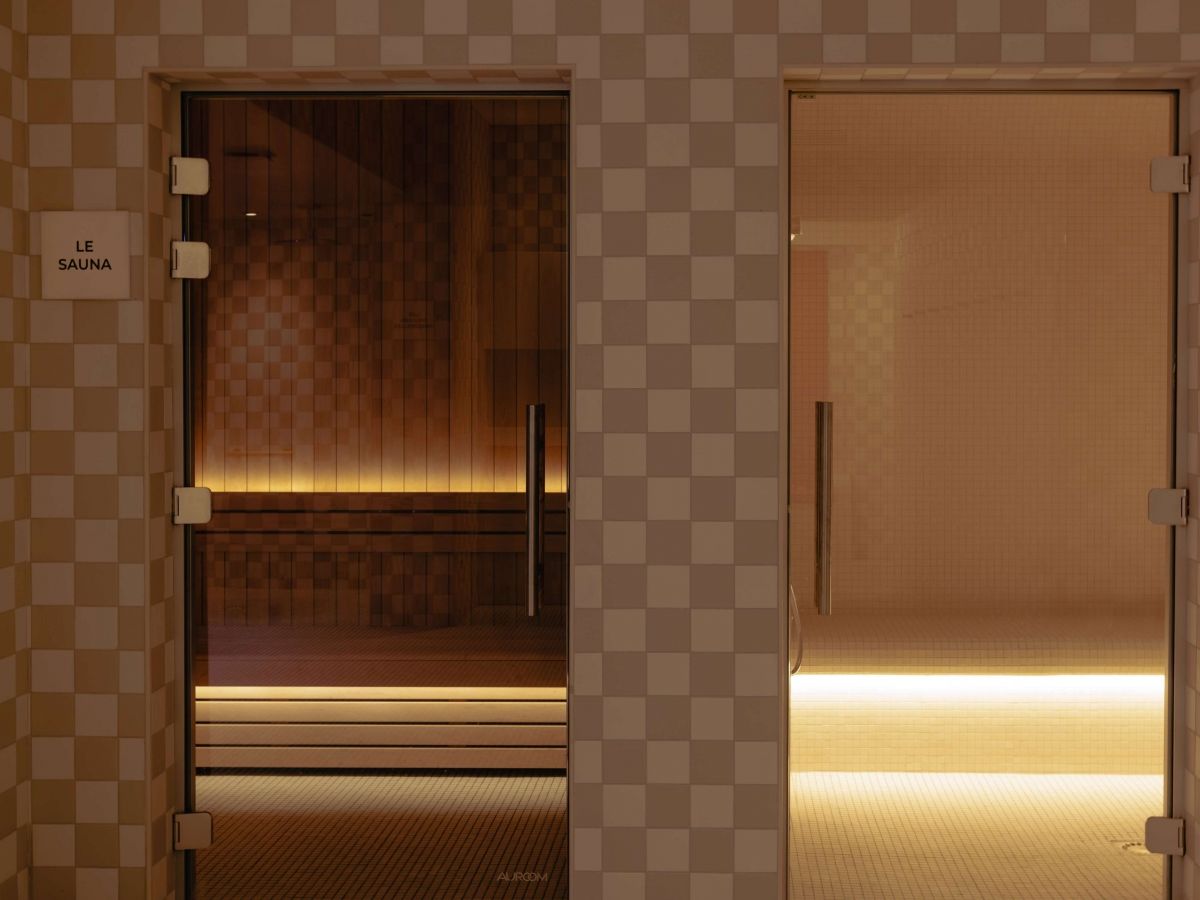 2500m² of disconnection
The Purist Retreat & Spa :
3 levels of wellbeing
34 immersive treatment rooms
Expert and attentive therapists
A seawater pool heated to 32°
5 sensory showers
Hammam and sauna
A sports studio
A meditation area
More details
Less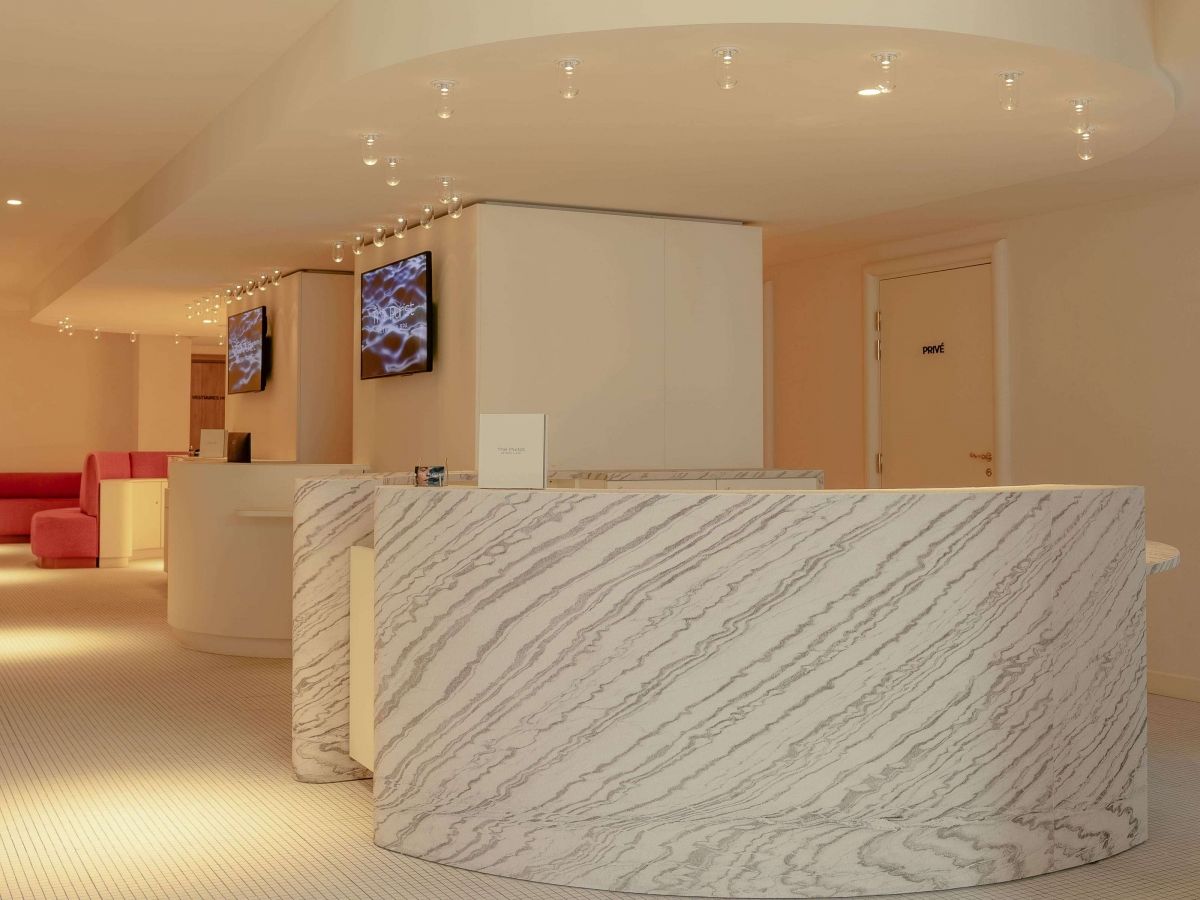 RECEPTION
Welcome, diagnostics & fitness
Located on the ground floor of the spa, the reception marks the beginning of your well-being experience.
You will find our reception teams, the Diganostics Beauty and Well-being areas, as well as the Boutique, the fitness room, the Studio, cryotherapy, treatment cabins and locker rooms.
More details
Less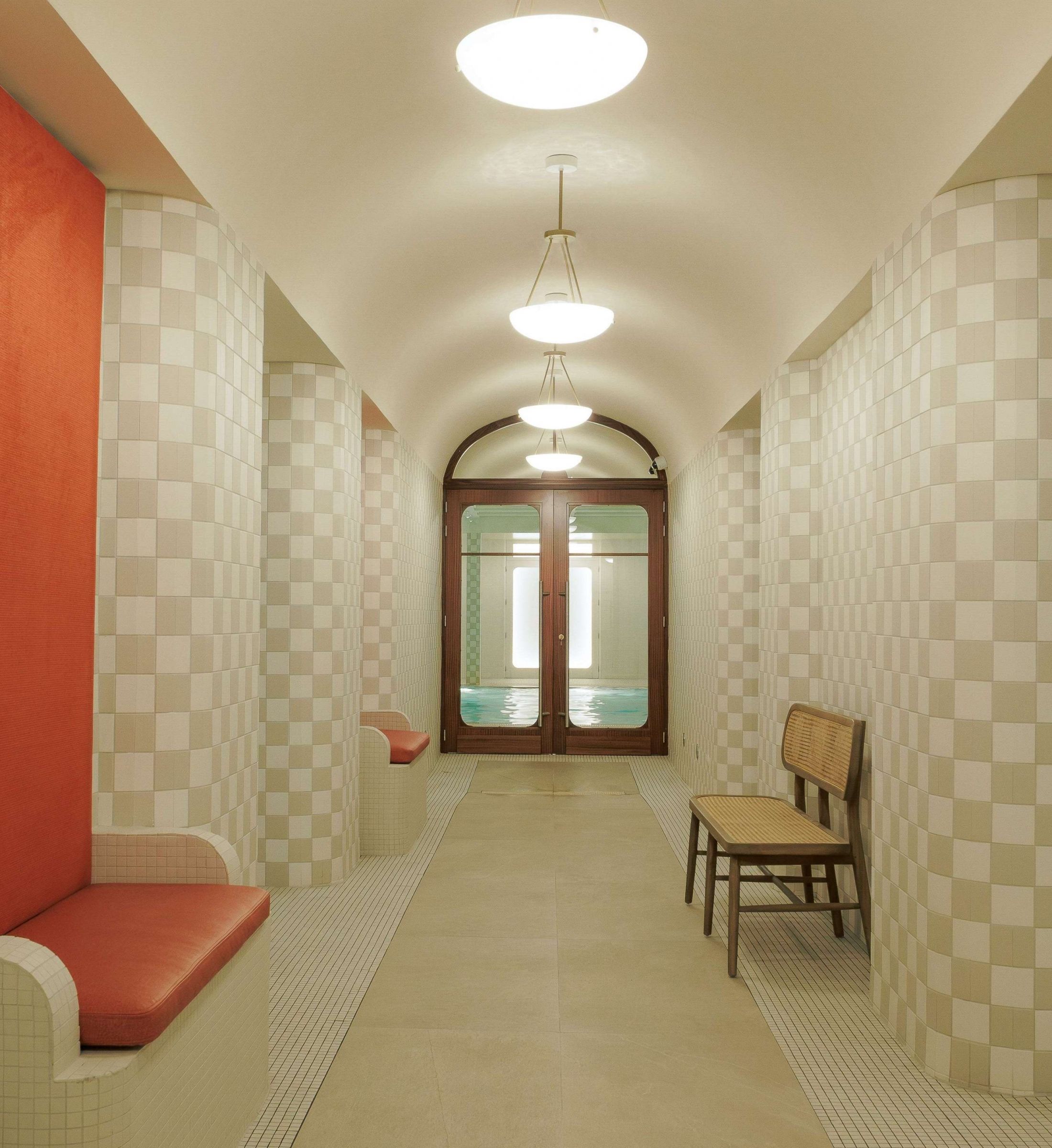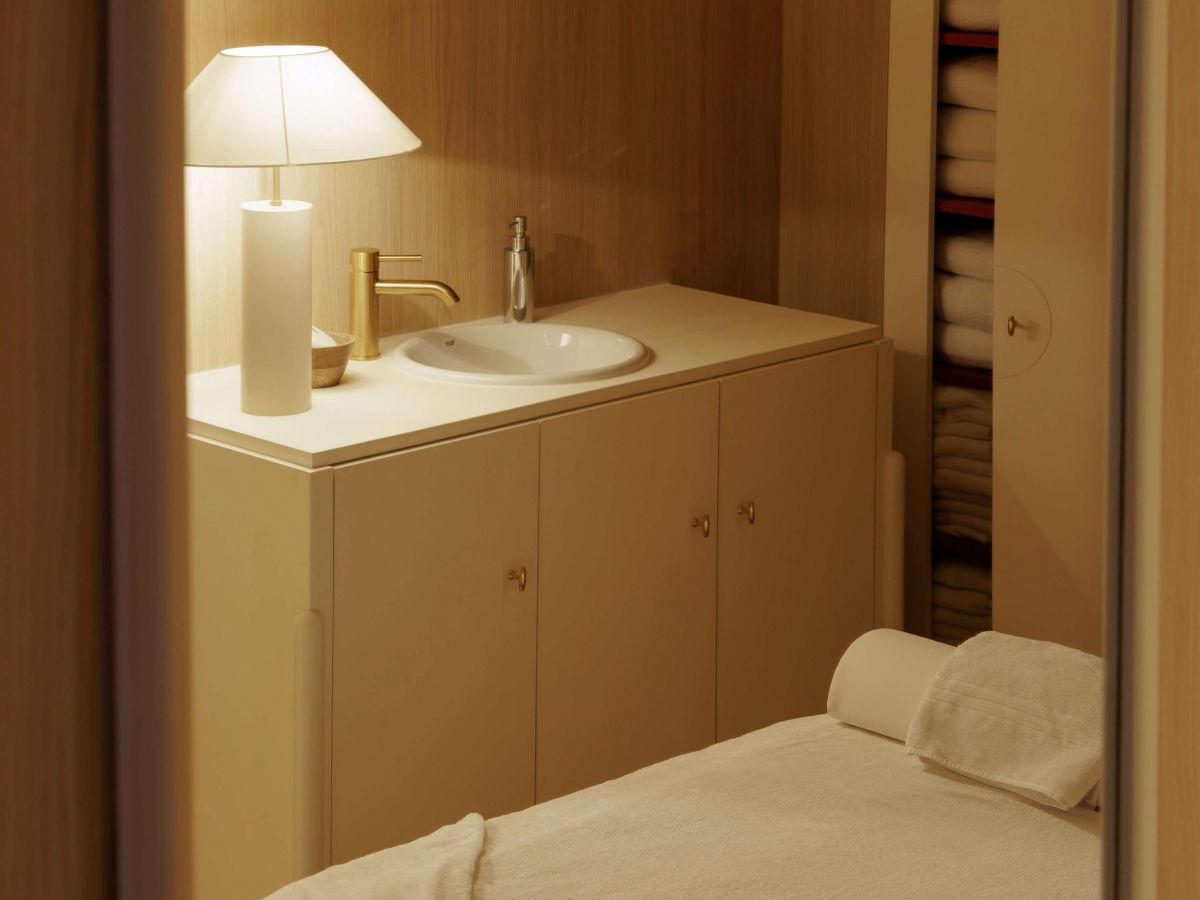 WINTER GARDEN (Level-1)
Wellness technology, treatments, rest & meditation
This Zen floor opens the doors to immersive treatment rooms dedicated to Cinq Mondes treatments. It also leads to the winter garden and the Temple, where you can relax and meditate between treatments.
More details
Less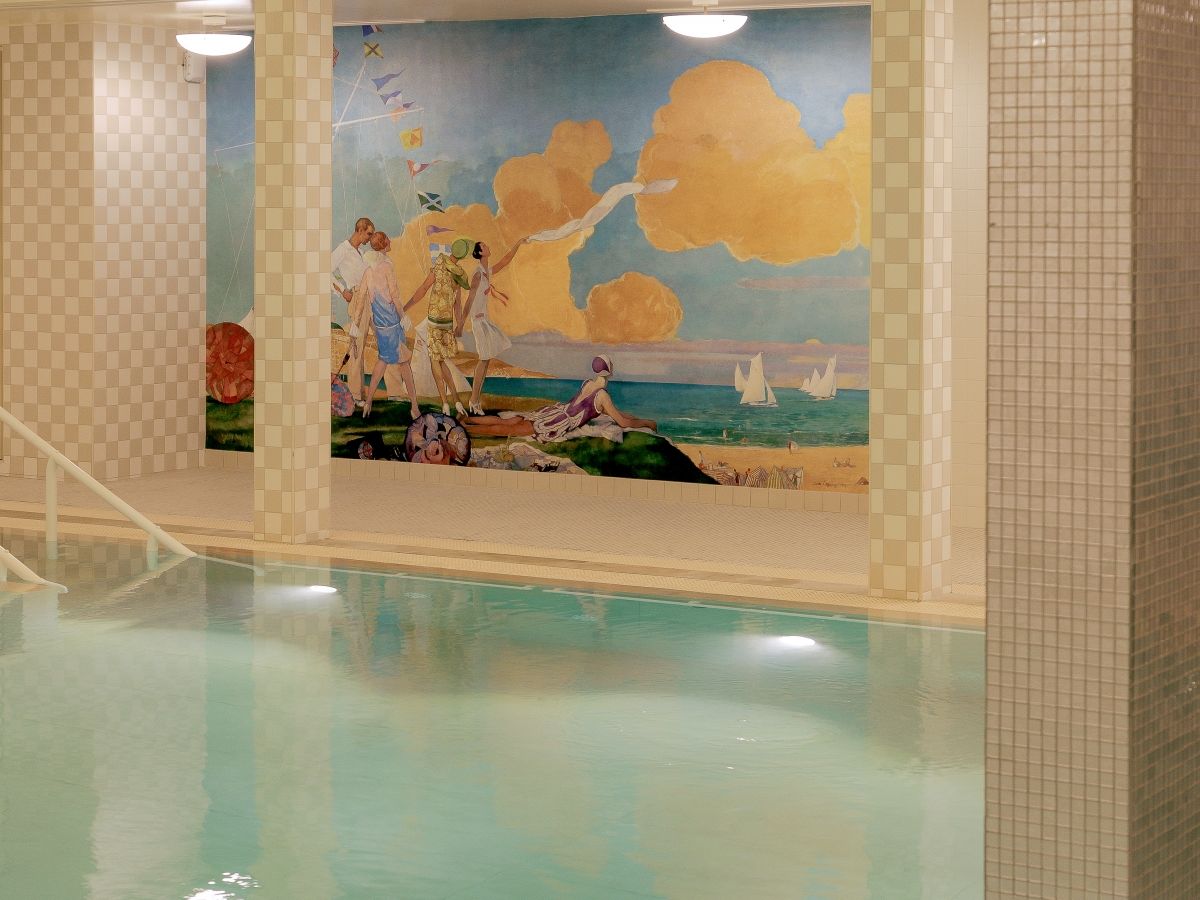 THERMAL SUITES (Level -2)
Seawater swimming pool, marine experiences
Located at sea level, you enter the heart of our treatments through seawater. From wraps to treatments using raw organic seaweed from Voya cosmetics, this is where the sea offers you all its benefits.
It's also here that you can relax in the seawater pool, heated to 32°, let yourself be carried away by the water jets and let the bubbles of the jacuzzi envelop you. Sensory showers, Nordic shower, hamman and sauna complete the experience.
Last but not least, the floatation pool will deliver its benefits to your overall wellbeing - mental, physical, sleep and fitness.
More details
Less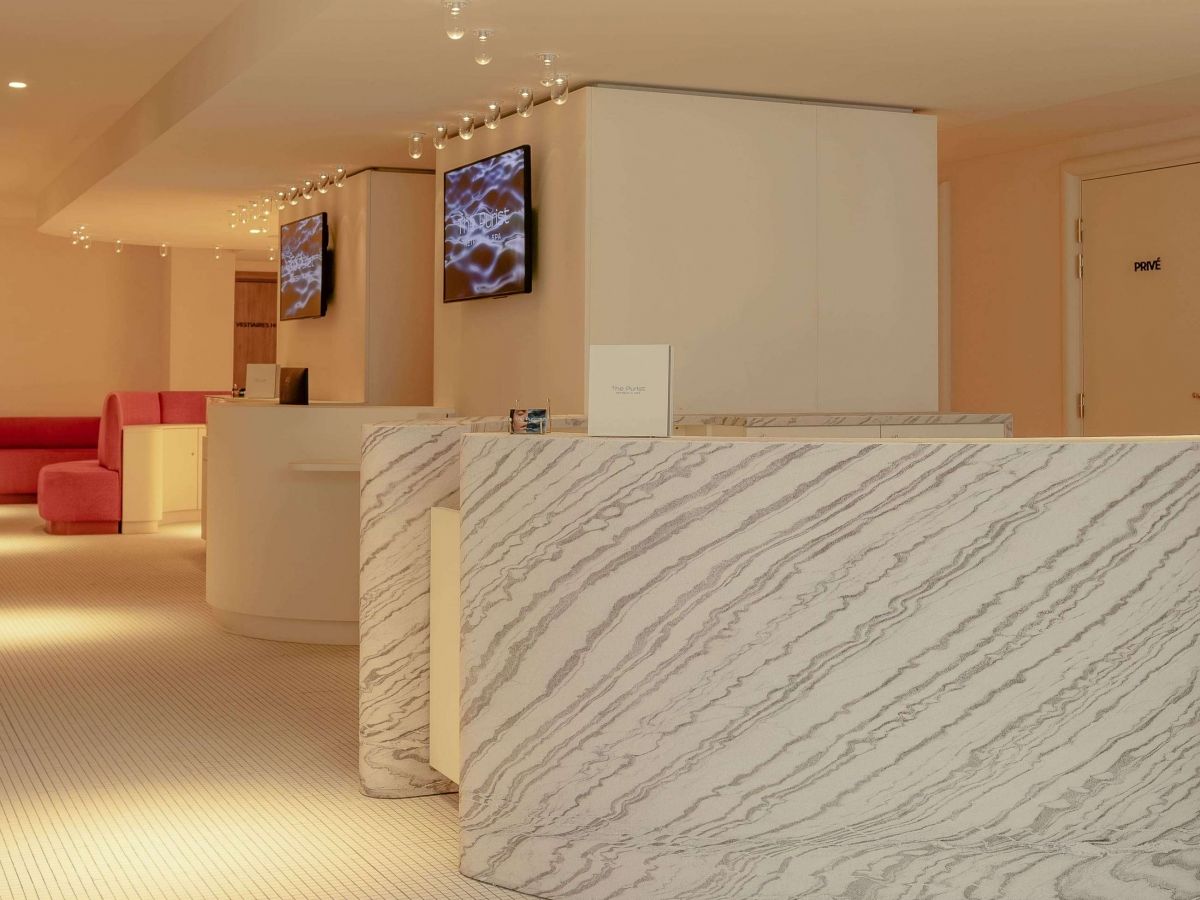 OPENING HOURS
The spa welcomes you every day of the weeks.
Monday : 9:00 am - 1:00 pm / 2:00 pm - 6:00 pm
Tuesday : 9:00 am - 1:00 pm / 2:00 pm - 6:00 pm
Wednesday : 9:00 am - 1:00 pm / 2:00 pm - 6:00 pm
Thursday : 9:00 am - 1:00 pm / 2:00 pm - 6:00 pm
Friday : 9:00 am - 1:00 pm / 2:00 pm - 6:00 pm
Saturday : 9:00 am - 1:00 pm / 2:00 pm - 6:00 pm
Sunday : 9:00 am - 1:00 pm / 2:00 pm - 5:00 pm
More details
Less